Property type: Townhome
Bathrooms: 1.5
Bedrooms: 3
Home Builder: Larkaun Homes
Property Size: 1371 sq. ft.
The Community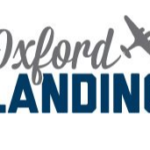 In Oxford Landing, the solid values of a small town meet the opportunity of a province growing by leaps and bounds. At the same time, this is a place to stop and catch your breath and enjoy a way of life that's best described as easy-going optimism.