Property type: Duplex
Bathrooms: 2.5
Bedrooms: 2
Home Builder: Bedrock Homes
Property Size: 1344 sq. ft.
The Community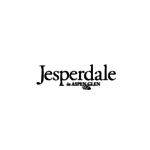 You've been searching for a neighbourhood that reflects you and your lifestyle. In Jesperdale, you will find a serene, beautiful place to raise a family. A community where neighbours connect. A place to call home. Featuring the stunning Dog Creek, Jesperdale in Spruce Grove is a nature-lover's dreams come true. Boasting preserved green spaces, ambling trails and stunning ponds, Jesperdale is yours to enjoy. Naturally.